 Strong RAJAR Performance For GMG Radio Stations

Real Radio Makes History In Scotland. We?re still Wales? No.1 Commercial Station, Smooth FM Off To A Flying Start and the Capital?s Females Tune To JAZZFM.
Scottish radio history has been made today as Real Radio has broken 30 years of tradition to become Scotland?s No.1 commercial radio station.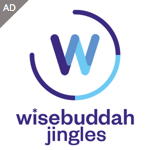 The station, which broadcasts across the Central Belt has recorded a record weekly reach of 688,000. For a single station, this is 8,000 more than Scotland?s most established commercial radio station Clyde 1 FM.
In Real Radio?s own Central Belt transmission area, it is also bigger than any of the BBC stations. The success in Scotland is mirrored by its sister station in Wales, which has retained its crown of Wales? No. 1 commercial radio station. Real Radio now pulls in 378,000 listeners a week in the region.
Guardian Media Group Radio?s newest station 100.4 Smooth FM, which launched across the North West of England in March, has got off to a solid start. It?s pulling in a third of a million listeners (333,000) and has increased the average weekly listener hours to the station by 30% to achieve the frequency?s highest ever figure of 7.8 average hours. It has also achieved a record market share of 2.3%.
In London, 102.2 JAZZFM has seen a 39% rise in its female audience, a significant increase in a turbulent market where speculation has been rife over where London females would rest their ears following big changes at other stations. The audience split now stands at 46% female to 54% male. Its weekly reach has risen by 11,000 to 714,000 listeners.
GMG Radio Chief Executive John Myers said: ?The achievement at Real in Scotland is phenomenal and comparable to when Heart overtook Capital for the first time in the London market. Smooth FM has had a very encouraging start and there?s everything to play for in the biggest radio market outside the capital.?
Source: RAJAR/Ipsos-RSL period Ending June 2004