 GMG Radio announce appeal plans

GMG Radio?s stations are set to embark on the fourth year of their charity fundraising day Bring A ? To Work part of its annual Real and Smooth Appeals. The group is expecting to top last year?s total figure of over ?200,000.
More than 500 businesses across the UK have already registered to take part in the day, which will take place on Wednesday 2nd November, in which staff simply donate ?1 to the chosen charities of each station.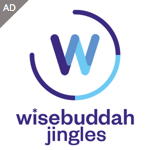 Over the last four years GMG Radio has raised over half a million pounds for its chosen charities. This year London?s newest station 102.2 Smooth FM is supporting the Lennox Children?s Cancer Fund and will be raising cash to buy another luxury holiday home. The Noah?s Ark Appeal will benefit from Real Radio Wales? fundraising efforts and the cash will go towards building a teenage cancer unit in the new children?s hospital for Wales. North of the border Real Radio will be raising funds for NCH Scotland, while in Yorkshire the Sheffield Children?s Hospital will receive thousands of pounds from Real Radio listeners in the region. Smooth FM in the North West is supporting Destination Florida, a charity that specialises in taking sick and disabled children from the region on an all expenses paid trip to Florida.
Staff from each station will be out and about collecting money on the day itself, while in London 102.2 Smooth FM will be hosting an on-air auction of lavish holidays, the opportunity to have soul sensation, Nate James perform at your Christmas Party and the chance to sit in the commentary box at Chelsea FC during a home game. In Scotland Real Radio?s breakfast host Robin Galloway will be hopping across the central belt by helicopter collecting donations along the way.
GMG Radio has also teamed up with recycling company Redeem PLC which will donate ?4 for every reusable mobile phone that listeners/clients return to them.
GMG Radio Group Programme Director John Simons said: ?This is a very simple but effective way to raise thousands of pounds for charity. Bring a ? To Work Day is the culmination of a year?s worth of fundraising for our stations. Last year we raised over ?200,000 and we?re aiming to top that on November 2nd.?