 Guardian Media Group Radio has announced that trading for its stations is buoyant, despite the current gloom in commercial radio, with revenues for this quarter (Oct-Dec) up 22% year on year following a 13% increase the previous quarter.
GMG Radio houses the popular Real Radio brand of regional stations, which broadcast in Wales, Scotland and Yorkshire and the recently launched Smooth FM, which broadcasts in London and across the north west of England.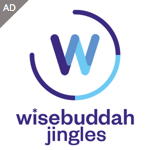 The group?s strong trading performance during the six months to December comes on the back of record annual figures for the year ended March 05, which saw the company ? a division of Guardian Media Group plc ? report a 17% rise in revenue and deliver its first operating profit of ?1.5m.
John Myers, CEO of GMG Radio said: ?While the market is tougher our unique brands are demonstrating double digit growth with ever increasing audience figures alongside them. The final quarter has also started well and I am confident that the growth will continue over the coming months.?
Despite the tough economic climate and challenging times being reported in the commercial radio industry, GMG Radio has remained commercially strong due to its unique blend of local, regional and national revenue streams which help protect it from market volatility.
In December, GMG Radio submitted two applications to regulator OFCOM for the newly advertised broadcast licence for the north east of England. The group is proposing to two formats: one its established Smooth format which would serve the older audience with a relaxing music led listen not catered for in commercial radio across the region; and the second an exciting uniquely formatted station called RockTalk ? which would provide 100% speech during the day and 100% classic rock music at night and throughout the weekend. A decision is expected in the Spring.
In Scotland, Real Radio is the country?s most listened to station, attracting 733,000 adult listeners to tune in for a total of 9.1 million hours a week, whilst in Wales Real Radio is the country?s No.1 commercial radio station with 366,000 adult weekly listeners*. In total GMG Radio?s network of stations attract 2.7 million adult listeners a week.