 Saga win Northeast licence

Saga have won the new regional radio licence for the Northeast of England. In what was one of the most sought-after licences in recent months, Saga fought off competition from national brands such as Xfm and Smooth.
Saga 97.5 FM is wholly-owned by Saga Group Limited. It will provide "easy, melodic, popular music from the past six decades and today, with news, information and lifestyle oriented speech, primarily targeting listeners in the North East region aged 50 and over."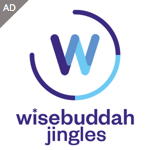 The licence is for a service to cover the main Tyne & Wear and Teesside conurbations in North East England which have an adult population (aged 15+) of around 2,000,000. However, the exact coverage will be determined by the location of the transmission site and other technical characteristics.
Ofcom expects Saga 97.5 FM to begin broadcasting at the earliest opportunity and no later than two years from this award date.
Ofcom will publish a statement setting out the key determining factors for the award of this licence shortly.
The licence will be issued for a twelve year period.