 Real Radio scores with Setanta

Real Radio, Scotland is today delighted to announce its Real Football phone-in show will broadcast live on Setanta Sports from today, 7th August 2006.
Presented by fiery double act Ewen Cameron & Alan Rough the Real Football Phone-In provides sports fans across central Scotland with a platform to debate the sporting issues of the day between 6-8pm every weeknight, and Saturday?s from 3pm-6pm. The exclusive deal will see the Real Football phone in broadcast live from the Real Radio studios on Setanta Sports 1 (SKY channel 429) every Monday and Wednesday night.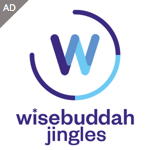 The Real Radio?s Football Phone-In has become an appointment to listen across the region, and latest audience research revealed that the show is attracting 290,000, adult listeners every week.
Setanta Sports is the largest commercial contributor of Scottish football and is now broadcasting 7 days a week on Setanta Sports 1. The deal is expected to showcase Real Radio?s popular show to an even wider audience and enhance the stations business, including sponsorship, co-marketing and cross promotion.
Jay Crawford, Real Radio?s Programme Director said: ?We?re very excited about this new development with our Football Phone In which is already the most popular in Scotland and now will be seen by Setanta Sports viewers here and abroad?.
Colin Davidson, Setanta Sports Head of Production added: ?This is a fantastic opportunity for Setanta Sports and Real Radio to stretch the appeal to a wider football audience. This adds further excitement to our already fantastic football schedule on Setanta Sports and we are delighted with this addition to our schedule.?