 Good support for Smooth changes

Ofcom have published public responses to its consultation on proposals by the Guardian Media Group to change the format of 102.2 Smooth FM (London).
Of the 15 organisations who commented publicly on the plans, 14 supported the move to an over-50s demographic.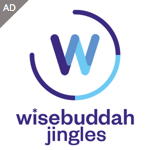 The only radio group to respond publically were Emap, who welcomed the change in direction but stressed the need for Ofcom to ensure listener choice would not be compromised. Their Magic 105.4 station is seen as the nearest rival to Smooth's proposed format.
Emap also asked Ofcom to consider imposing a requirement that at least a third of the new station's daytime music would be at least 45 years old, to minimise the overlap between the two stations and ensure that Smooth genuinely appeals to an older demographic.
The only organisation publicly against the format changes are the All Party Parliamentary Jazz Appreciation Group who say they have already been saddened by the demise of Jazz FM and believe that the loss of the current Smooth FM format in London would "dramatically reduce the amount of jazz available to jazz aficionados within the UK". The Westminster group also told Ofcom that they believed that the change would be "exceptionally detrimental" to the jazz community.
GMG's proposals were widely welcomed by groups representing the over-50s in London, with letters of support received from Age Concern, The Age & Employment Network, the Enfield Over 50s, The Grandparents' Association, The Greater London Forum for Older People, Heyday, the National Pensioners Convention Greater London Region and online community Seniors Network.
Age Concern commented: "Most London media gear their programmes towards younger audiences which can often mean that older Londoners tastes, thoughts and recreational pursuits are not fully reflected in the present programme provision."
A response from the Seniors Network said: "In our own experience most radio stations pump out out constant "pop" music which is NOT what WE want to hear. At present no other London radio station caters specifically for our age group."
The 102.2 Smooth FM format change plans have also drawn support from media agencies Phd Media, Radioworks and UniversalMcCann.
Universal McCann wrote: "Many brands want to reach this wealthy and abundant market segment and currently they have very limited options, especially in the capital. Greater choice within the commercial sector is needed to draw these listeners from the BBC and the proposed format change from Smooth delivers!"
[b]Responses from individuals[/b]
There were 15 responses from named individuals, of these opinion was fairly well balanced. 8 were against the proposed changes and 7 were in favour.
[b]Anonymous responses[/b]
Ofcom received 14 anonymous responses through its website. Of these 4 were in support of the change, the other 10 against.
[b]Private responses[/b]
A number of organisations and individuals also responded to this consultation who wanted to remain out of view of the industry. These details are kept private by Ofcom.