 North West regional station Smooth Radio is to run a unique on-air promotion by linking up with Maltese radio station 89.7 Bay. Listeners will be sent an audio-postcard from Malta and then be asked to answer questions about it to win a trip to the Mediterranean island. One half of 89.7 Bay's breakfast team will appear on Smooth to highlight Malta's traditions and tourist attractions.
The North West's biggest commercial radio station is running the feature next week on its breakfast show – giving away return flights with BA and spending money every day.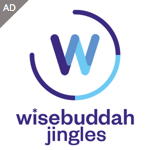 Steve Collins, programme director at Smooth Radio North West, said: "This is a unique collaboration between ourselves and 89.7 Bay which creates fantastic on-air content for our listeners, as well as building a relationship between two great commercial stations."
Group sales manager for 89.7 Bay, Justin Chircop, added, "We are thrilled to team up with the number-one station in the North West for a competition which will be sending Smooth listeners to Malta on holiday! All of us here at 89.7 BAY would like to wish all Smooth participants the best of luck and best wishes for a super holiday here in Malta!"
–
[link=https://radiotoday.co.uk]RadioToday.co.uk – non-stop radio news[/link] [email protected] or call 0871 315 6 315