 GMG Radio is to set up three news 'hubs' in Manchester, London and Glasgow to produce bespoke regionalised bulletins for its 11 stations, 24 hours a day. The group, owners of the Real, Century, Smooth and Rock Radio brands, is also announcing new plans for bespoke Content Editors to create news material across broadcast and web platforms. Extra journalists are to be recruited in the North East ahead of the launch of GMG's sixth Smooth Radio station later this year.
GMG have expanded in the last twelve months with the acquisition of the Century FM stations in the North West and North West, as well as the Saga brand that relaunched earlier this year as Smooth. The group say this restructure will allow them to produce all news programming within its own teams during off-peak hours. There will also be more locally produced bulletins on some Smooth Radio stations.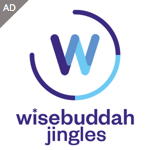 GMG Radio Group Programme Director John Simons said: "The new support structure will ensure that as our group grows we are able to continue to provide the highest quality news programming which is locally relevant to our audiences."
RadioToday.co.uk understands that all stations will continue to produce peak hour and daytime bulletins using their own local newsteams – all sites will continue to employ journalists. Manchester – home to Century FM, Smooth Radio and later this year Rock Radio – is to be the largest of the news hubs with 16 journalists.
The new news structure will provide a number of opportunities for staff to relocate to different stations within the group, say GMG, but they have not confirmed whether the plans include any redundancies.
–
[link=https://radiotoday.co.uk]RadioToday.co.uk – non-stop radio news[/link] [email protected] or call 0871 315 6 315