 Fire takes Smooth Radio off

A blaze at a BT building in London meant GMG's Smooth Radio was on back-up for 45 minutes yesterday morning.
Smooth's 102.2 transmitter was broadcasting continuous music, but DAB, Sky and Online services remained, along with the network feed to sister stations.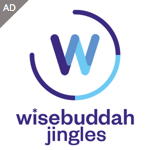 It was reported that 437 local exchanges and up to 37,500 datastream circuits were affected and the fire had nationwide repercussions on communications.
Paul Fairburn, Station Director for 102.2 Smooth Radio said; "It is a testament to the team in London that we coped with such a huge incident and maintaining our high standards out to our listeners at all times. We salute the efforts of the London Fire Service in their hard efforts to get the fire under control and are thankful no one was hurt."