 Smooth Radio is to link up with the BFBS radio station in Afghanistan for an hour during today's Help for Heroes fundraising day.
GMG Radio's Smooth, Real and Rock brands are teaming up to raise money for injured soldiers with an 18-hour marathon broadcast.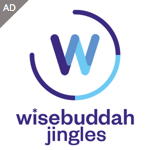 Last year the group raised more than £215,000 for the Help for Heroes charity.
At 8pm tonight (Tuesday 16 November 2010), Smooth Radio's Andy Peebles and BFBS presenter Jessie Aru will team up for a simulcast. Family and friends of troops serving in Afghanistan will be able to get messages to their loved ones which will be broadcast on the BFBS station at Camp Bastion in Lashkar Gah, Helmand Province and across the rest of the BFBS Radio Network on Ships and in bases across the world.
Over the past few days listeners have been leaving messages of support for their friends and loved ones on a special voicemail set up by Smooth Radio. Some of the messages will be played out during the simulcast. Jessie recently spent some time in Afghanistan and will be giving listeners in the UK an accurate picture of the life over there.
James Rea, GMG Radio's Editorial Director, told RadioToday.co.uk: "The work of the British Forces is a big focus for GMG Radio. The issue makes a deep connection with our audience and we're delighted to be working with BFBS on this partnership. It's part of Help for Heroes Day – 18 hours of broadcasting to raise money for our injured troops and we hope it will galvanize our listeners into doing their bit to show their support."
Among the other highlights of the fundraising day today are an appearance from Eammon Holmes presenting the 9-11am slot on Smooth and Real and an online auction of money-can't-buy items on local station websites across the group.