 Stations prepare for 11/11

Music radio stations are breaking from normal programming for Remembrance Day this year, with groups producing special tributes.
GMG Radio have an hour-long special across its Real, Smooth and Rock brands, while UKRD will be braodcasting specially produced 20 minute segments.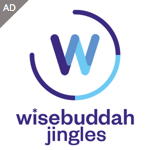 A documentary, 'Fallen Heroes' airs on Sunday 14 November on GMG's stations. The programme will speak in depth to families across the country that have lost loved ones in active service. Families talk openly in their own words about the moment they were told the news that their family member had been killed and how they've coped in the aftermath of such tragedy.
On the Real Radio stations it will be broadcast in the run up to the Armistice Day silence, between 10am and 11am, while Smooth airs it at 1pm and Rock Radio at 5pm on the same day.
Two days later, the GMG Radio brands come together for [link=https://radiotoday.co.uk/news.php?extend.6411]Help for Heroes Day[/link], an 18-hour fundraiser to help our wounded troops.
The UKRD group's network of local radio stations around the country will be broadcasting a specially commissioned programme of up to 20 minutes, which has been produced internally by he group.
The programme will focus on the sacrifices made by those past and present and touch on the major wars of the twentieth century as well as the more recent and present conflicts in which our armed forces are taking part today.
William Rogers, UKRD's Chief Executive, told RadioToday.co.uk: "This is unusual for a commercial radio group to do but we feel that simply honouring the two minute silence at this time is less than what is required to mark the sacrifices of those who have given their lives in past conflicts as well as those who are presently fighting, being injured and are dying in present day conflicts like Afghanistan."
He added: "Huge numbers of our listeners will be taking a moment to reflect upon the sacrifices of many as well as the impact that war and conflict imposes upon those who take part them and our radio stations will be providing an emotional and respectful tribute at that time."
For commercial radio stations on 11 November IRN will be offering a special bulletin including two minutes silence. It will begin one minute early at 10.59.00 on IRN Channel 2, and will include the two minutes silence, followed by a minute of other news.
On Remembrance Sunday, Richard Suchet will be at the Cenotaph in London to report live on the National Service of Remembrance for IRN as the Queen, senior members of the royal family, politicians and veterans lay wreaths dedicated to all who have suffered or died in war. The bulletin will begin one minute early at 10.59.00 before handing over to Richard, who will set the scene in Whitehall and then observe the two minutes silence and the Last Post. The bulletin will end at 11.04.00.
What's your station doing to mark the Remembrance Day and Remembrance Sunday commemorations this year? Something more than just a minute's silence? Let us know by [link=https://radiotoday.co.uk/e107_plugins/contactform_menu/contactform.php]getting in touch[/link].