 Special R1 session for Adele

Singer Adele is adding Radio 1's Live Lounge to the list of special live performances to promote her latest album.
She'll perform six songs in the exclusive extended session from the BBC's Maida Vale Studios later this month.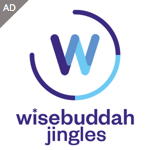 The show follows recent radio promotional gigs by the singer, including for [link=http://www.smoothradionorthwest.co.uk/events/love-live-music-u6la/love-live-music-photos-pfen/pfenngbw/]Smooth Radio[/link] and [link=http://www.lincsfm.co.uk/pages/galleries]Lincs FM[/link].
Adele said: "I'm really excited to appear in the Live Lounge again, the last time around was so much fun. I'm honoured to be the first artist to do this extended version. I have a very special cover lined up which I can't wait to perform."
On top of performing her latest single, Rolling In The Deep, Adele will perform one cover, along with a further four songs in a 30-minute takeover on Fearne Cotton's Radio 1 weekday show on Thursday 27 January.
Fearne said: ''New year, new special Live Lounge! You'll hear six acoustic tracks and a whole half hour of live music on my show – it's brilliant that we can do that at 11 in the morning on Radio 1. Adele has one of those voices that just gets you and her new album is sensational. This is a must listen!''