 GMG announce third Help For Heroes day

GMG Radio have announced plans for their third annual fundraising day to support injured servicemen and women.
Help For Heroes Day will run across both their Smooth Radio and Real Radio brands on 14th October, hoping to match the success of 2009 and 2010 where they raised more than half a million pounds for the charity.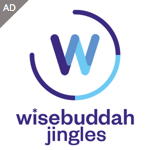 Throughout the day, troops and their families will tell their heroic stories while stars of stage and screen will join the stations to help raise funds for the Help for Heroes charity, which provides support for the wounded. Listeners will be able to make a £5 donation by text message too.
The group tell us charity auctions will also be running across their stations' websites in the run-up to the day with lots including tickets to the X Factor final, boxing gloves worn by Mike Tyson and Ricky Hatton and the chance to meet pop star Katy Perry.
GMG Radio Group Programme Director John Simons said: "To meet many of the injured service men and women that receive help and support from Help for Heroes is a very humbling experience. This is a very poignant time when we have all been thinking about the war on terror, and listeners to our Real and Smooth stations across the UK have shown amazing support for Help for Heroes, so we are delighted to be raising money for them again."