Student Radio awards behind the scenes work

Awards for people working behind the scenes in student radio have been honoured at the third annual I Love Student Radio Awards.
The prizes were handed out on the opening night of the Student Radio Conference at the University of Bradford, which continues through until tomorrow (Wednesday) afternoon.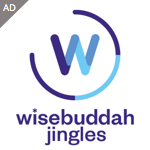 You can see our in-depth coverage of the conference via or Radio Today Live console or by following RadioTodayLive on Twitter.
There will also be pictures of the I Love Student Radio Award winners and images from the SRA Conference in tomorrow's eRADIO newsletter.
I Love Student Radio Awards winners 2012
Outstanding Contribution to a Student Radio Station
Robin Murphy – URN
Members Choice Award
Lee Sevenoaks – Development Officer
Station Manager of the Year
Sam Van Geffen – LSRadio
Most Improved Student Radio Station
Fly FM
Charity Champion
107 Spark FM
Community Spirit
CSR FM
Volunteer of the Year
Rachael Devine – Music Officer
Outstanding Contribution to Student Radio
Newcastle Student Radio