 Ex-Gaydar team join new online stations

Three new online radio stations are set to launch in the next few months, with former GaydarRadio PC Robin Crowley in charge.

Jemm Radio, a new brand from the online advertising network, has hired Robin Crowley as Managing Director to oversee the launch of Jemm Radio One, Two and Three.
The presenter line up on Jemm One includes DJ Phil Marriott who will manage music output and present the 5pm to 9pm slot including Dance Nation on weekends.
Presenter and Head of Content Neil Sexton presents the Breakfast slot on Jemm One, alongside his former GaydarRadio breakfast co-host Debbie Ryan. Their NDebz morning show debuts on Jemm One at 7am on April 3.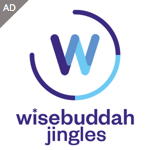 Jemm Two music programming will be led by music producer Matt Smith, part of the electro dance duo Fly, Frankie, Fly who are currently working on their second album.
Jemm Three music programming is headed by Stephen Beeny, former editor of GaydarNation.
Robin Crowley: "Three highly distinctive and authentic music led radio networks which are each driven by audience interactivity and user generated content. Jemm One brings back to air the unique talent and sound that made GaydarRadio a Sony award-winning network.
"Jemm Two will focus on current and unsigned bands and new British talent and Jemm Three serves those audiences who are propelling the big, bouncy West End and Broadway fan bases. Think Glee meets Book of Mormon and you have the UK's first ever radio network dedicated to the world of contemporary musicals."
Each network will offer limited ad spots, sponsorship and promotions, real time online display advertising and pre-rolls.
Jemm Radio is aiming for 20,000 UK listeners per day over the first 12 weeks, listening for an average 30 minutes per day.
The stations will broadcast from purpose built studios at Jemm's UK offices in West London, producing 504 hours of original programming a week.
Jemm CEO Matt Whaley said: "With our knowledge of real time bidding, creating our own inventory to maximise the best opportunities for advertisers is a natural progression for Jemm Media Group. Combining our technical, advertising and content knowledge will be exciting for both the advertiser and the consumer."