Bucks Fizz is best for Radio 2 listeners

BBC Radio 2 listeners have voted Buck Fizz's 'Making Your Mind Up' as their all-time favourite UK Eurovision song.


Listeners chose from the full list of Eurovision songs that have represented the UK over the past 57 years. The accolade was then bestowed upon the 1981 track.
Throughout this week, in the run up to Saturday's Eurovision finale, the top 20 has been played out on Ken Bruce's daily show, culminating in the Top 10 being revealed live from Malmö on Ken's Friday show where it was announced that Making Your Mind Up by Bucks Fizz had bagged the top spot.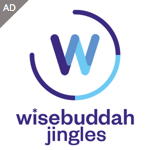 Ken Bruce, who is celebrating his 25th year of presenting Eurovision for Radio 2, said: "Making Your Mind Up is an all-time Eurovision classic. There was some tough competition in the running but huge congratulations to the band. I remember when we won that year and how brilliant Buck Fizz's performance was. It was a proud moment in Eurovision's history!"
The top 20 songs were:
Bucks Fizz – Making Your Mind Up (1981)
Sandie Shaw – Puppet on a String (1967)
Katrina and the Waves – Love Shine a Light (1997)
Gina G – Ooh Aah… Just a Little Bit (1996)
Brotherhood of Man – Save Your Kisses for Me (1976)
Michael Ball – One Step Out of Time (1992)
The New Seekers – Beg, Steal or Borrow (1972)
Cliff Richard – Congratulations (1968)
Scooch – Flying the Flag (For You) (2007)
Blue – I Can (2011
Bardo – One Step Further (1982)
Lulu – Boom Bang-a-Bang (1969)
The Allisons – Are You Sure? (1961)
Jade Ewen – It's My Time (2009)
The Shadows – Let Me Be the One (1975)
Sonia – Better the Devil You Know (1993)
Daz Sampson – Teenage Life (2006)
Mary Hopkin – Knock, Knock Who's There? (1970)
Imaani – Where Are You? (1998)
Engelbert Humperdinck – Love Will Set You Free (2012)
Bucks Fizz won the Eurovision competition in May 1981. Over the years they have reformed many times and have had great success with hits including The Land of Make Believe and My Camera Never Lies.
The Eurovision Song Contest is on BBC Radio 2 from 8pm on Saturday 18th May. Immediately it has finished Sara Cox takes to the airwaves, hosting Radio 2's first ever Eurovision After Party – 'Eurovision: Over to You!'.
She will bring listeners all the post contest coverage until 1am, and will be joined by Mike Nolan from Bucks Fizz, Katrina Leskanich from Katrina and the Waves – the last entry to win the contest for the UK in 1997 – and a gaggle of Eurovision superfans.
Listeners will be invited to tweet, email, phone, text and Facebook the show to share their thoughts on the evening's events – the music, the drama, the dresses, the scoring and the voting.