Mills appointed Sales Director talkSPORT

Adam Mills is taking over as Sales Director of talkSPORT and Sport magazine, effectively replacing Adam Bullock who left last year.

Bullock was Director of Sales but departed the company alongwith Moz Dee in December last year to set up a new digital media company.
Mills has a career in the media sales industry that spans 25 years and joins from MediaMountain Ltd where he was European Commercial Director. He has also held senior positions at Admedia Ltd and Carlton Screen Advertising reporting into the ITV Exec Board.
Calum Macaulay, Managing Director of talkSPORT and Sport magazine, said: "Adam brings a wealth of experience to the sales role. As talkSPORT continues to expand both in the UK and worldwide to offer sports content across multiple platforms, Adam is the perfect fit to lead our sales team in what's sure to be an exciting and fast moving future. I look forward to having him on board."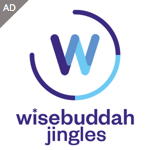 Adam Mills said: "Having watched talkSPORT's growth over a number of years and its development into a global proposition, it is an exciting time to be joining such a successful outfit. With the station's exclusive commentary of this summer's Lions tour, and its new three year deal for live Barclays Premier League commentary from August, I can't wait to get started."