 Absolute Radio sale – email to all staff

Absolute Radio has been sold to Bauer Media for around £20m-£25m. The news was announced to staff at One Golden Square by Absolute Radio CEO Donnach O'Driscoll.

I want to inform you that our owners Times of India have signed a conditional agreement to sell Absolute Radio to Bauer Media. This agreement is subject to regulatory approvals.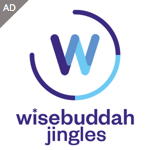 This news will be in the public domain at 10.30am this morning. Please treat as confidential until then.

Even though this agreement has been signed, the business remains wholly owned by Times of India until all relevant regulatory approvals have been secured. As a result, the senior management team including myself will remain at the helm and we, along with yourselves, will continue to focus on our ongoing projects here at One Golden Square.

For those of you that aren't familiar with Bauer Media, they are a multi-platform media group with two main divisions, magazines and radio. Their business is built on influential media brands with millions of personal relationships with engaged readers and listeners.

The Absolute Radio Network has never been in better health and we are currently trading on record audience and hours numbers, and we are set to have a record year for branded content revenues.

Bauer Media have stated in the press release they have a huge respect for the Absolute Radio brand and the team here at OGS and recognise the high regard the industry has for us.

We appreciate this is an unsettling time, but it's essential we remain focused and driven to continue to demonstrate why we win so many awards and most recently have been voted the most creative business for the second year running in the face of continued speculation.

Steve Parkinson, MD of Bauer Media London will be coming in at 4.30pm this afternoon, and will say a few words to all staff. I'm sure you have will have many questions, and we'll aim to update you as openly and regularly as we can as we progress through this process.

Please don't hesitate to drop me a line, or come and talk to me if you have any questions.

/via MediaUK

Don't forget, we can send you radio news via email direct to your inbox every weekday at 11am. Just use the form below to register.



Posted on Monday, July 29th, 2013 at 11:51 am by UK - Reporter