 BBC iPlayer Radio app content goes global

Global access to audio and BBC Radio 1's new online TV channel will form part of the new BBC iPlayer, the corporation has announced this morning.

BBC Director-General, Tony Hall says the new service will see it move from a broadcast TV catch-up service to the BBC's primary digital entertainment destination.
No news of any other improvements to radio services have been announced as yet.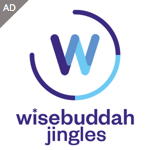 Tony Hall said: "The new generation of BBC iPlayer is set to transform our relationship with audiences. In the coming years, for many people BBC iPlayer is going to be the front door to our programming and the experience they have is going to be a world away from that of a traditional 'one to many' broadcaster.

"It will be a relationship where we provide our audiences with what they want, when and how they want it. And crucially through enhanced interactivity, they will also be able to tell us what they think of these programmes and services too. That conversation excites me hugely as it means our audiences won't just receive the programmes we make, they will contribute to how we make them as well."

Pop-up channels and exclusive content will be included, and programmes will be available for 30 days rather than the current seven.

Ralph Rivera, Director of BBC Future Media, says: "BBC iPlayer is one of the BBC's greatest inventions and one of the UK's favourite brands. We plan to revolutionise iPlayer from a service primarily used to catch up on BBC TV to an entertainment destination for all – wherever you are. With innovative interactive features and a new design that helps you discover more hidden gems from the BBC, iPlayer will transform online TV for audiences now and in the future."

Don't forget, we can send you radio news via email direct to your inbox every weekday at 11am. Just use the form below to register.



Posted on Tuesday, October 8th, 2013 at 11:34 am by UK - Reporter