BBC Radio 2 Eurovision launches on DAB

The Radio 2 Eurovision pop-up service, designed to compliment the output of Radio 2, has launched today and has a full schedule of new shows.
The station is on-air for four days, from midday to midnight from Thursday 8 to Sunday 11 May 2014. However, on the big day Saturday 10 May, it will be simulcast with Radio 2 from 10am to 1pm with Graham Norton's regular weekly show, when he will be live on air from this year's host city, Copenhagen.
The first presenter on the station is Paddy O'Connell, who'll launch Radio 2 Eurovision live from Copenhagen. In this inaugural show, Paddy will keep listeners up to date with all the news and gossip on this year's contest and will be chatting to some of this year's entrants.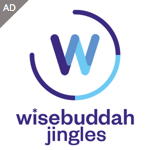 There are a number of special programmes, including Sara Cox with Eurovision Sounds of the 80s, Thursday at 3:30pm and repeated on Friday at 10pm. Sara will be playing all the Eurovision Song Contest winners of the 80s as well as all the UK entries from that decade.
Scott Mills is presenting a programme called "Denmark…Probably the Best Music in the World" from 4.30pm-5pm on Thursday and an ABBA special on Friday at 3:30pm.
And Ken Bruce chats to Bonnie Tyler about her career and representing the UK at Eurovision in 2013, also on Thursday between 6pm and 7pm.
Other programmes include Eurovision Sounds of the 70s with Johnnie Walker, Thursday 7pm-8pm, produced by Wise Buddah, and Terry Wogan's From Abba To Azerbaijan, 11pm-12am.
Ken Bruce will also count down the all-time favourite Top 20 UK Eurovision entries as revealed in a Radio 2 poll on Friday from 1:30pm. Plus, he chats with former UK contestants including Mary Hopkin, Sonia, Bruce Welch, Katrina, The Brotherhood Of Man and Mike Nolan.
Singer Michael Ball hosts a special called The Singers and the Songwriters and finally Ryan Tubridy explores the phenomenon that is Riverdance.