The Real Dougie Jackson joins Central FM

Former Real Radio Scotland presenter Dougie Jackson is heading to Stirling to join 103.1 Central FM.
He'll host mid-mornings from January 12th, when former Clyde 1 presenter John Mulgrew also joins the station to host the early evening show. Dougie replaces Jim Blair who moves to an extended Sunday breakfast show.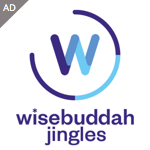 Dougie comments "It's fantastic to return to daytime radio and to such a focused local station"
Programme Controller Joe Kilday added: "Dougie is a powerhouse of a presenter. He has lived in our TSA for years and understands our vision."
John Mulgrew comments "I'm thrilled to be joining Central and looking forward to starting the new show in a couple of weeks"
The daytime lineup from January 12th will be:
6-10am Joe Kilday
10-2pm Dougie Jackson
2-6pm Liam McCann
6-7pm Peter & Roughy
7-10pm John Mulgrew
10-1am Gavin Dick