Southend and Chelmsford Radio to merge

The names Southend Radio and Chelmsford Radio are to disappear to make way for Radio Essex on FM.
Radio Essex has been simulcasting the output of the two local stations (which already share all programming) on DAB, but from Monday 23rd March all three will become one.
Before the switch, the stations will be asking listeners what they want from the new service. "We will have a very broad playlist of great music but rather than dictate what they listen to, we want our audience to select Essex's' best music mix," says the new station's Programme Director, Trevor White.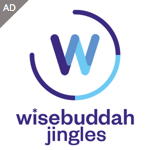 He adds: "On air, we'll actively encourage our listeners to join in the programmes by calling or texting the studio and posting comments on Facebook or Twitter, which can then be used as part of the editorial content so we can talk about what is important to Essex, today. Listeners who contribute will always be name-checked and the regulars will become real characters, known and loved throughout the county."
The local student station was called University Radio Essex and Heart's former name was Essex Radio. The local BBC station is known as BBC Essex to avoid confusion with the original commercial station and there had also been a pirate station called Radio Essex in the 1960s.
Kris Lingwood, Managing Director for Radio Essex believes the new station will also be a big hit with local firms: "We can now offer the business community a service solely aimed at their key target market, the people of Essex. Radio Essex will offer a much larger transmission area that delivers a far greater audience for their products and services."
Philip Miller, Executive Chairman of Radio Essex's parent company, Adventure Radio says: "In every show it will be impossible not to know that it is made in Essex, for Essex. Every hour of each day is made with Essex in mind. Our presenters know about and are passionate about the county in which they live. They bring a local knowledge and enthusiasm for the county that national radio stations can't match."
When asked what the station name will means for listeners and advertisers, Mr Miller said: "I hope it will reflect the huge sense of pride we have in Essex. Radio Essex will take a lead in celebrating our fantastic county; as a place to live in, be from, work in and play."