AudioBoom uses Wide Orbit to serve adverts

AudioBoom will start serving ads before content thanks to a new deal with WideOrbit's WO On Demand service.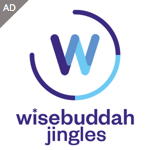 WideOrbit's digital audio solutions will dynamically serve advertising to audioBoom's audience of more than 3.6 million listeners worldwide
"WideOrbit's digital audio products are built from the ground up on solid, straightforward processes and technology," said Lance Paterson, Head of Ad Networks at audioBoom. "WO On Demand is exactly what we need: a podcast monetisation solution designed for resilience that can scale with our expectations for increased traffic as our business expands across the world."
Paterson continued, "We were impressed by WO On Demand's simplicity of operation. It will undoubtedly save us time in adding and activating new partners and campaigns."
"We are very pleased to be selected by one of the world's top spoken-word audio platforms to help it scale its growth and monetise its valuable inventory," said Eric R. Mathewson, Founder and CEO, WideOrbit.
"Interest in on-demand digital audio content is growing at a fast clip and we are focused on offering software solutions that help digital audio outlets take advantage of podcasting's surge in popularity. WideOrbit's digital audio product suite will help audioBoom realise the full value of its audiences by enabling it to serve dynamic, highly-targeted ads in real-time regardless of the device its listeners use to access content."


Don't forget, we can send you radio news via email direct to your inbox with a number of options. Just use the form below to register.