Bauer and Global dominate Arqiva nominations

The UK's two biggest commercial radio groups have taken the majority of the nominations for this year's Arqiva Commercial Radio awards, with 77 out of the 100 shortlisted places available.
Bauer Media leads the way with 42 nominations, while Global Radio has 35.
There are 4 each for Communicorp UK and Oxis Media (Jack/Jack2), 3 each for Orion Media and Quidem, 2 for KMFM, 1 for Lincs FM Group, 1 for Media Sound Holdings plus 5 independent stations receiving one nomination each (Radio Plymouth, Team Rock, Bob fm Hertfordshire, Fun Kids and Share Radio).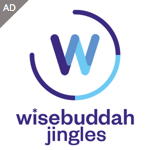 At a station level, Absolute Radio has 12 nominations, LBC and Classic FM have 7 each, Metro Radio has 6 and there are 4 each for Hallam FM and XFM Manchester.

SCROLL DOWN TO SEE THE FULL LIST OF NOMINEES

Bauer's Absolute Radio and Global's Classic FM battle it out against each other in both the Station of the Year (2m+ TSA) and Breakfast Show of the Year (2m+ TSA) categories, while the latter also pits Christian O'Connell and Tim Lihoreau against Gem 106's Sam and Amy, Heart London's Jamie and Emma, and Tim Cocker from XFM Manchester.

O'Connell is also nominated for Presenter of the Year (over 2m TSA), against Absolute Radio colleague Frank Skinner, LBC's Nick Ferrari and XFM pair Jon Holmes (London) and Clint Boon (Manchester).

For stations with a TSA under 2million, Jack FM's Trevor and Caroline are nominated for both the Presenter of the Year prize and the Breakfast Show of the Year award. At breakfast they're up against Capital South Wales (CommunicorpUK), Hallam FM (Bauer), Radio Borders (Bauer) and Touch FM (Quidem), while for Presenter of the Year the Jack duo are judged against Metro's Brian Moore, Rock FM's Jordan North, Oak FM's Mark & Twiggy and Metro's Steve & Karen.

Station of the Year (under 500k TSA) sees three Bauer stations – Northsound 1, MFR and Radio Borders – up against Isle of Wight Radio and Radio Plymouth. In the 500k-2m category it there are four Bauer stations – Clyde 1, Forth 1, Hallam FM and Metro Radio – plus KMFM. And in the 2m+ Station of the Year there are three Global stations (Classic, LBC, Smooth) and two from Bauer (Absolute Radio and Planet Rock).

The new Innovation of the Year award is contested by Classic FM's Composed, Bin Weevils Partnership from Fun Kids, Jack to Control the Music from Jack 2, Absolute Radio's Project Banana and new London digital station Share Radio.

And there are some big names in the Programmer of the Year category, which is between Paul Gerrard (Global West Mids/Birmingham), Tony Moorey (Absolute Radio), James Rea (LBC), Andy Roberts (Kiss) and Gary Stein (Heart London).

There are four categories we've not counted for the statistics mentioned above, as the nominees aren't stations or station individuals. For Advertiser of the Year it's between British Gas, IKEA and McDonalds while Media Agency of the Year is between Carat, MEC, MediaCom, OMD and RadioWorks. And across the two music categories (Breakthrough UK artist and Most Played UK artist) there are double nominations for Clean Bandit and Sam Smith.

Bauer's Magic brand is the only national commercial radio brand from one of the big groups not to receive a nomination. There are no nominations for any UTV, UKRD or Anglian Radio stations – the three groups are not members of RadioCentre so may not have submitted entries. Smaller groups including Celador Radio, Town & Country Broadcasting, Adventure Radio and CN Group are all RadioCentre members but don't make the nominations lists this year either.

The nominations were announced today by Absolute Radio's Rob Beckett and Sarah Champion, with the awards ceremony happening on 8th July at the Camden Roundhouse hosted by Jamie Theakston and Emma Bunton from Heart London.

This year there are five nominees in each category, with Bronze, Silver and Gold to be announced on the night.

Siobhan Kenny, Chief Executive of RadioCentre said: "The Arqiva Commercial Radio Awards are a great opportunity for commercial radio to showcase the breadth and diversity of its output and this year's bag of entries is no exception. Standards are relentlessly high and competition stiff – which will make for an exciting evening in July."

Ben Hart, Head of Commercial Radio at Arqiva said: "Congratulations to all those who have been nominated this year. As ever, the calibre of talent is very high and we wish everyone the best of luck, in what looks set to be a fantastic 2015 awards."

Full list of nominees for the 2015 Arqiva Commercial Radio Awards

Presenter of the Year (under 2 Million TSA) – Sponsored by View Quest
Brian Moore – Metro Radio
Jordan North – Rock FM
Mark & Twiggy – 107 Oak FM
Steve & Karen – Metro Radio
Trevor & Caroline – 106 JACKfm Oxfordshire

Presenter of the Year (over 2 Million TSA) – Sponsored by Ipsos Mori
Christian O'Connell – Absolute Radio
Clint Boon – XFM Manchester
Frank Skinner – Absolute Radio
Jon Holmes – XFM London
Nick Ferrari – LBC

Programmer of the Year – Sponsored by RCS
Paul Gerrard – Heart & Smooth West Midlands, Capital Birmingham
Tony Moorey – Absolute Radio
James Rea – LBC
Andy Roberts – Kiss
Gary Stein – Heart London

Unsung Hero of the Year – Sponsored by GES
Lisa Bayley – Absolute Radio
Pat Broome – Smooth North West
James Craddock – 106 JACKfm and JACK 2
Sally Elkington – Lincs FM Group
Rhiana Povey – Capital NW & Wales

Journalist of the Year (Ali Booker Memorial Award)
Lauren Jones – Global's Newsroom Wales
Laura Pennington – Hallam FM
Tom Swarbrick – LBC
Micky Welch – Metro Radio
Gillian Wheelan – Global's Newsroom Scotland

Station of the Year (<500,000 TSA) - Sponsored by PRS for Music
Isle of Wight Radio
Northsound 1
MFR
Radio Borders
Radio Plymouth

Station of the Year (500,000 to 2M TSA) – Sponsored by PRS for Music
Clyde 1
Forth one
Hallam FM
KMFM
Metro Radio

Station of the Year (2 Million + TSA) – Sponsored by PRS for Music
Absolute Radio
Classic FM
LBC
Planet Rock
Smooth Radio UK

Breakfast Show of the Year (under 2 Million TSA) – Sponsored by Pure Digital
Capital Breakfast with Matt, Polly & Geraint – Capital South Wales
Big John @ Breakfast – Hallam FM
Jack's Morning Glory – 106 JACKfm Oxfordshire & JACK 2
Keith Clarkson at Breakfast – Radio Borders
Mark O'Sullivan at Breakfast – Touch FM

Breakfast Show of the Year (over 2 Million TSA) – Sponsored by Reelworld
The Christian O'Connell Breakfast Show – Absolute Radio
Tim Lihoreau More Music Breakfast – Classic FM
Sam & Amy – Gem 106
Heart breakfast with Jamie & Emma – Heart London
XFM Breakfast with Tim Cocker – XFM Manchester

Feature(s) of the Year
Auschwitz: A Survivor Returns – LBC
Kid in the Car – Forth 1
Lady Week – Heart Sussex
Live Music Thursday – Absolute Radio
Save Someone's Christmas – KMFM

Single Programme or Broadcast of the Year – Sponsored by Roberts Radio
Back to 94 – XFM Manchester
Behind the Curtain: A Royal Opera House Special – Classic FM
The Clarke Carlisle Story – Absolute Radio
The LBC EU Leaders Debate – LBC
Referendum Live – Clyde 1

Specialist Programme of the Year
Andi Durrant: the Electrick Playground – Kiss Fresh
Breaking Bands – Team Rock
Nightowls – Metro Radio
Rock n Roll Football – Absolute Radio
Saturday Night at the Movies – Classic FM

Social Action Initiative
Brighter Rider – LBC
Cycle4Life Challenge – Viking FM
Make Some Noise – Heart London
Street Angels – Key 103
Thirsty Kirsty/Dogs for the Disabled – Banbury Sound

Station Imaging Award
Capital Xtra – Capital Xtra
Saturday Night at the Movies – Classic FM
Global's Make Some Noise – LBC, Capital, Heart, Smooth, Classic FM, XFM, Gold
Kiss FM UK – Kiss FM UK
Smooth Radio Network – Smooth Radio Network

News Coverage of the Year – Sponsored by IRN & Sky News
BOB fm Hertfordshire News Team
Free Radio News
Global's Newsroom Scotland
Global's Newsroom Wales
Hallam FM News Coverage

Innovation of the Year – Sponsored by 7digital
Composed – Classic FM
Bin Weevils Partnership – Fun Kids
Jack to Control the Music – JACK 2
Project Banana – Absolute Radio
Share Radio – Share Radio

Marketing Award
Classic FM Interactive – Classic FM
The Free Radio Phantom – Free Radio
The Picadillys – Key 103
Punching Above Your Weight – Metro Radio
Stand Ups at Breakfast – Absolute Radio

Local Sales Team of the Year – Sponsored by NRS Media
Capital Scotland
Radio Borders
Radio Clyde
Smooth North East
XFM Manchester

National Sales Award
Masters of Man Time with Just for Men – Absolute Radio
Go Think Big – Bauer Media
Stubhub #GigEnvy – Bauer Media
Jingle Bell Ball with Morrisons – Capital FM
X Men FM – XFM

Advertiser of the Year
British Gas
IKEA
McDonald's

Media Agency of the Year – Sponsored by GTN UK
Carat
MEC
MediaCom
OMD
RadioWorks

PPL Breakthrough UK Artist of the Year
Clean Bandit
Ella Henderson
George Ezra
Rixton
Sam Smith

PPL Most Played UK Artist on Commercial Radio
Calvin Harris
Clean Bandit
Ed Sheeran
Queen
Sam Smith

The team from RadioToday will be at the 2015 Arqiva Commercial Radio Awards in London on 8th July, bringing you full coverage of who's won what on the night.

Watch the nominations announcement from Sarah Champion and Rob Beckett here:


Don't forget, we can send you radio news via email direct to your inbox every weekday at 11am. Just use the form below to register.



Posted on Thursday, May 14th, 2015 at 11:45 am by UK - Reporter