Insight Radio brings The Moth to UK audience

The RNIB's Insight Radio has become the first station in the UK to broadcast American storytelling show The Moth.
The Moth is a series of live events where people tell true stories in front of an audience. It's been going since the late 90s and recordings are distributed as podcasts. Since 2009 there has been a weekly radio programme which is syndicated to public radio broadcasters across the US.
Previous high profile names to have shared their stories on The Moth include Ethan Hawke and Salman Rushdie. It's called The Moth because it was originally formed by the writer George Dawes Green as an intimate gathering of friends on a porch in Georgia where moths would flutter through a hole in the screen door.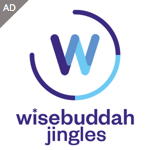 Insight Radio, the station for blind and partially sighted listeners which broadcasts on Freeview and online, will air The Moth Radio Hour on Wednesdays at 8pm and Sundays at 11am. The first edition on the station aired this week.

RNIB's Station Manager Stuart Barrie said: "We're delighted to be the first UK radio station to air The Moth and offer our listeners something which is edgy, exhilarating and sometimes terrifying. The programme has already established itself as a staple of the literary and art scene in New York as well as other US cities including Los Angeles, Chicago and Detroit. We know our listeners like to immerse themselves in a good narrative and we're sure that this offering will prove popular in building upon an already comprehensive programme list provide by Insight."

Last year The Moth came to London for the first time, and Trevor Dann spoke to its founder George Dawes Green and director Catherine Burns for the Radio Today Programme. Click here to listen to our interview about the show.

Don't forget, we can send you radio news via email direct to your inbox every weekday at 11am. Just use the form below to register.



Posted on Friday, May 22nd, 2015 at 6:48 am by UK - Reporter