News by Global has appeared on Ofcom's Investigations List for its output on various stations on June 8th 2015.
For an item to appear on the list, Ofcom considers that a broadcaster may have breached its codes, a condition of its licence or other regulatory requirements, and will start an investigation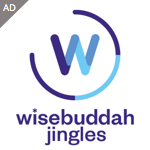 RadioToday understands Global has confirmed to RadioToday the item in question is a feature which appeared after news bulletins on June 8th called the Good News, which included a sponsor tag saying "The Good News on Heart, with Three" followed by an item of good news read by the same newsreader over the same news bed as the main news bulletin. It ended with an out tag also for Three, followed by the weather, also voiced by the newsreader.
Ofcom will now investigate if it breaks the broadcasting code which stipulates news cannot be sponsored.
Also in this week's investigations list, Capital Breakfast with Adam, Danny & JoJo on Capital Yorkshire appears, along with Adam Cattrall's Drive on Key 103 and Steve Allen's show on LBC.
Have a listen to the audio below and let us know your thoughts.