LBC to host live Labour leadership Hustings

The four Labour leadership contenders will go head-to-head in a live hustings on LBC next week.
Presenter Iain Dale will host the 90-minute clash between Andy Burnham, Yvette Cooper, Jeremy Corbyn and Liz Kendall, to be broadcast on Wednesday 22 July at 7pm.
The programme is being made available to other broadcasters at BT Tower on HD/AUH1, and is being billed as fully interactive.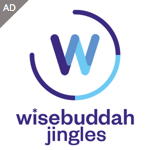 The station will encourage listeners to put their questions directly to the candidates about key issues. It will also include a strand called 'Ask Me Anything', where each contender can quiz their rivals on any topic.
Contact LBC for more information on taking the feed.