YOUR Radio show celebrates 750 editions

The Vinyl Frontier, a weekly 60s to 80s classic oldies show on YOUR Radio in the Firth of Clyde celebrated its 750th weekly edition this week.
To mark the occasion, ten competition winners were invited to the studio to share cake and champagne. The first show was broadcast on May 30th 2001.
Mike McLean has presented every edition of the show live, apart from two occasions about seven years ago, when he had to go under the surgeon's knife and was forced to take a fortnight off under Doctors Orders.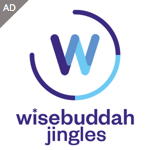 Asked about the shows that stood out amongst the 750 Mike commented: "Two really big ones! One where we did the show live from the stage of the Cavern Club in Liverpool and the other where we had Alvin Stardust in the studio, and he was amazing. He stayed for the entire show and got his guitar out and we all sang along. He was just so relaxed and easy to talk to, it was a treasured event, and I'm glad we have that recorded for posterity."
Station Director Gary Marshall congratulated Mike on his achievement: "Here's to the next 750 episodes, which by my reckoning should be around June 2029! Mike really knows his stuff and his encyclopaedic knowledge of music is just one of the reasons thousands of listeners tune in on a Sunday evening."