LBC hires Alex Salmond for a weekly phone-in

Politician Alex Salmond is getting ready to say what he really thinks in a new weekly show on LBC each Wednesday afternoon.
From January 13th, The Alex Salmond Phone-in will air from 4pm to 4.30pm during Iain Dale's show.
The new programme with the former First Minister of Scotland and leader of the Scottish National Party follows other LBC shows such as Call Clegg, Phone Farage and Ask Boris.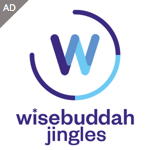 Alex Salmond said: "It is a great pleasure to be joining LBC for my first ever radio show. When I was First Minister of Scotland, there were times when I had to bite my tongue. However, now unburdened from office, I can shoot straight from the hip. I am looking forward to discussing all of the issues and taking calls from every corner of these islands. It's going to be honest, straight talking with a bit of fun thrown in!"
James Rea, LBC's Managing Editor, said: "LBC is the only national radio station which puts its listeners firmly in the driving seat, giving them direct access to senior politicians and people in authority.
"Alex Salmond is one of the most outspoken and straight-talking politicians with in-depth knowledge of Westminster and Scottish politics and we look forward to him joining our powerful line up this year."