Sound Women launches new series of podcasts

Sound Women is launching a new podcast which aims to celebrate, inspire and develop women who work in the industry.
The first episode is presented by TV and radio presenter Kate Thornton and focuses on mentoring, giving listeners an insight into how mentoring can be used to support and further their careers in the fast-paced world of radio.
New episodes of the podcast will be available monthly, with each one focusing on different key topics and presented by prominent and inspiring figures in UK radio. Upcoming presenters will include Liz Kershaw and Helen Zaltman and will cover topics including podcasting, radio in the USA and voice-over work. The podcast will also be produced by Sound Women members, giving female producers the chance to work with some of the best talent in the business.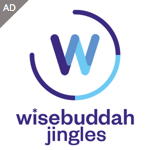 The Sound Women podcast is available on audioBoom, iTunes and Soundcloud from today with the first episode featuring studio guests Caroline Raphael (Former Commissioning Editor for Comedy and Fiction at BBC R4 now Editorial Director Audio, Penguin Random House) and Fran Plowright (producer, project manager and creative learning consultant) giving their insights into mentoring, plus interviews with Director of BBC Radio, Helen Boaden and Sue Ahern (Training Director at Creative People). It was produced by Lucy Madge and the series Exec Producer is Nan Davies at Somethin' Else.

Presenter Kate Thornton: "I was thrilled to be asked to host the first in the new run of podcasts and having the chance to talk to some incredible smart women about the importance of mentoring – without which I would never have got myself on the first rung of the career ladder."

Maria Williams, Founder of Sound Women, said: "Having successfully run the Sound Women mentoring scheme we know that mentoring is hugely important in our industry so it seemed the perfect subject for our first new podcast. We want the podcast to be giving women in radio support to achieve their goals and overcome obstacles that they may face as well as being an authority in the biggest trends and developments in radio and audio around the world. The first episode is a fantastic listen and I can't wait for more throughout 2016."

Don't forget, we can send you radio news via email direct to your inbox every weekday at 11am. Just use the form below to register.



Posted on Tuesday, January 5th, 2016 at 9:23 am by UK - Roy Martin