Ashley Tabor takes personal charge at Capital FM

Global Founder and Executive President Ashley Tabor is taking personal charge over the future of Capital FM.
Group Executive Director & Director of Broadcasting Richard told staff in an email that the company is planning to develop the main Capital brand in all areas, and a plan "to expedite the next phase of Capital FM" has been agreed.
Support will be provided by Richard Park and Gareth Andrews, Deputy Programme Director at 95.8 Capital FM, but Ashley will take day to day control of the new plans. It follows Capital London Managing Editor Rob D'Ovidio moving to a new group role within Global last October.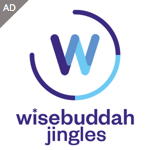 Appointments in key positions are expected to be made shortly, as at least one daytime presenter is understood to be leaving the network for a rival brand next month.
Capital is currently the most listened to commercial radio station in London, with 2.077m weekly listeners, followed by KISS.