Celador disappointed with Ofcom DAB ruling

An issue surrounding the removal of Fire Radio from DAB in Bournemouth has been resolved by Ofcom, but parent company Celador is not happy with the situation.
Fire was removed from the NOW Digital DAB multiplex in October last year, then re-appeared without explanation, a month later. RadioToday questioned the motive behind the removal as doing so would put the station in breach of its FM licence renewal terms, but Celador had no comment to make at the time.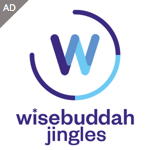 Today however, all has been explained by Ofcom, and a press release from Celador sent to RadioToday.
Celador removed Fire Radio from DAB after claiming to have done "all it could" to remain part of the multiplex. Ofcom argued that the station only had commercial reasons, rather than practical reasons, to remove itself.
The company tried to negotiate a reduction in fees with the multiplex operator, but had been unsuccessful, saying the annual cost of DAB transmission of Fire Radio at the poorest, permitted quality mono signal is over three times the cost of its FM stereo transmission at its highest quality.
Celador argued that Ofcom regarded the obligation to broadcast a digital service as being "a high one", but in correspondence the obligation was increased to being "a very high one". It also questioned Ofcom's statement in the Preliminary View that licensees whose licences have been renewed on the basis of providing a digital service are expected to broadcast that service "in all but exceptional circumstances that are outside the licensee's control." Celador said that had it been Parliament's intention that the Licence Condition 2A should effectively be an absolute obligation that would only cease to apply in exceptional circumstances, then this would have been set out expressly in the 1990 Act.
Ofcom clarified that Licence Condition 2A is not akin to a contractual "best endeavours" obligation but is required in all but exceptional circumstances that are outside of the licensee's control.
Celador pointed out that coverage of the Bournemouth multiplex extends to areas over 30 miles from Bournemouth, to places that the analogue Bournemouth licence is not required to serve, and only 3,100 of Fire Radio's 54,000 weekly audience is via DAB.
Celador Radio Chairman, Paul Smith, told RadioToday: "This is a disappointing regulatory intervention that compels us to continue with technology that is enormously costly but brings neither us nor listeners any discernible benefit. For stations tempted onto DAB by the promise of guaranteed analogue licence renewal, it would appear that there is no legal route to sacrifice that licence renewal in order to withdraw from DAB. That sensible solution – adopted by Ofcom twice before for our stations in Portsmouth and Weston-super-Mare – is no longer available, for reasons that Ofcom has not satisfactorily explained.
"Until very recently, the scale of the cost of being on DAB was jeopardising the financial viability of Fire Radio. Ofcom, however, believes that staying on DAB was, somehow, still feasible. It is worrying if Ofcom considers it preferable that a radio station should risk going out of business rather than to permit it to stop broadcasting on DAB. It is hard to see how the interests of radio listeners are served by this decision."
Ofcom had previously agreed to shorten and then fully re-advertise the commercial radio licences held by the company for Portsmouth and Weston-Super-Mare, yet had not agreed to do so in the case of the Bournemouth licence.
When completing the purchase of Fire Radio in the summer of 2014, Celador said that it had no reason to believe that Ofcom would be unwilling to shorten and fully re-advertise Fire Radio's Bournemouth licence.
Ofcom found the matter resolved now Fire Radio is back on DAB in Bournemouth.