Oak 107 goes off the air suddenly in the Midlands

Oak 107 has announced to listeners that is has ceased broadcasting as of 6pm Thursday.
The news was communicated to listeners just before 6pm, and a message was posted on the station's Facebook page by breakfast co-host Mark Rowley.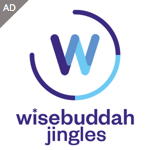 It reads:
"It's with great sadness we have to tell you that as of 6pm tonight Oak 107 has ceased broadcasting. Thank you so much for being part of our station over the years. Myself and Twiggy tried really hard to give us a point of difference on the dial and hopefully we pulled that off. More than anything we are sorry we couldn't say goodbye on the air, but it wasn't to be.
"2016 has been a terrible year for so many reasons and we didn't expect to add to it but there you are, you never know what is around the corner. We'll always remember the happy times we shared, and for myself those go back to the original trials for Fosseway Radio as we used to be on 107.9 that's some 20 years ago.
"So from all the full time staff and freelance presenters thank you for listening. Mark Rowley"
Oak FM was sold by Quidem 12 months ago to ATR Media for an undisclosed sum. It was made up of two previous stations – Fosseway Radio and the original Oak FM. It relaunched in 2014 after a weekend of playing Queen's Bohemian Rhapsody non-stop.