5 live non league show moves to Audioboom

BBC Radio 5 live is dropping its non league football show after a four year national run.
Audioboom has now picked up the show after the BBC decided not to recommission it. It has been on 5 live for four years, and BBC London for six years before that.
The show will be available Friday mornings, allowing host Caroline Barker and her studio guests to analyse the weeks results, preview the weekend ahead and offer in-depth interviews from players and managers around the leagues.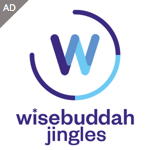 The first episode is now live on the platform with episode 2 arriving Friday 19th August 2016.
Caroline Barker says: "There was never any doubt that The Non League Show would return again this season – we love making it, love dealing with the fans, players, managers and administrators of the wonderful world of non league football and we love that it makes a difference to so many who are passionate about this level of the game.
The only doubt was what platform it would be on and with Audioboom we know we have the right partner to take the show and the awareness of the grassroots game to another level. The show motto has always been 'for the fans, by the fans'" and Audioboom offers a great opportunity for us to interact even more with fans."
Marc Webber, Head of Sport at Audioboom adds: "We are delighted to be the new home of the Non League Show. We already help many grassroots football clubs from Wrexham to Slough share the sounds of their club for free, to be able to host the flagship show for the semi-pro and amateur game means no one has more audio on this well-supported scene as AudioBoom."