Global avoids Audio and Radio Industry Awards

The brand new Audio and Radio Industry Awards – the ARIAS – exclude entries from the biggest commercial radio group in the UK.
The ARIAS are organised by the Radio Academy and are available for anyone working in audio or radio to enter. The nominations were announced on Monday by Bauer's Pandora and Radio 1's Scott Mills, but as more of the nominations were announced, the more it became apparent that Global wasn't taking part.
And Global has indeed confirmed to RadioToday that the company has decided not to enter any of their programming achievements, news coverage, digital services, podcasts, presenters or staff after withdrawing their support of the Radio Academy recently.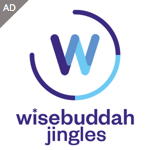 A spokesperson told us: "We aren't members of the Radio Academy so we haven't entered their awards. We wish everyone who's been nominated loads of luck."
The nominations are dominated by the BBC (who take 54), and there are just eight nominations for Bauer, three for the Wireless Group and one for UKRD, along with some independent companies. Other groups including Celador, Lincs, Anglian and Media Sound Holdings are also not involved.
Communicorp UK and Nation Broadcasting have also confirmed they have not entered the awards, which is a replacement for the long-running Sony Radio Academy Awards.
The awards will be given out in Leeds on October 19th.