The licence previously held by Oak 107 for Loughborough and Hinckley/Nuneaton is now back in use by a new station – Fosse 107.

The station started on November 30th and appears to have picked up where Oak 107 suddenly left off when it closed down without much warning on July 28th. Mark Rowley, who hosted breakfast on Oak 107 is also breakfast presenter on Fosse 107.
The rest of the schedule includes Mark Foster on daytime, James Martin on afternoons and Stephan Cole in the evening.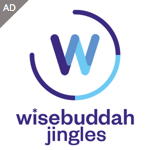 Ofcom has confirmed to RadioToday that the licence is now operated by Fosse Media Ltd, a company registered to a Blackpool address and has four directors – Mark Rowley, James Martin, Samuel Hunt and Mark Dennis Foster.
Mark Foster, Managing Director said: "I've always been extremely passionate about local towns and communities. Having worked in local radio before, I just couldn't bear to see the station disappear from the dial. I embarked on the huge task of raising the funds to save the station. As a group we have had to overcome some massive challenges but we were determined to get back on air.
Since we launched, the support has been amazing. We couldn't wait to get the service back up and running and are thrilled to be back on 107.9FM."