Major weekend programme changes at Radio 2

Saturday mornings on BBC Radio 2 are changing, with Tony Blackburn from 6am and Dermot O'Leary from 8am.
Tony will take over Sounds of the 60s from Brian Matthew in its new timeslot, whilst Dermot will front a new Saturday Breakfast show between 8am and 10am.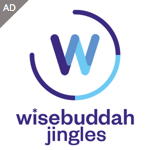 Other significant changes include a new Saturday afternoon show for Zoe Ball, 3-6pm, and Bob Harris coming off the Sunday schedule to work on other projects, including Bob Harris Country which continues on a Thursday evening.
Ana Matronic will host a new disco show on a Saturday night, and Anneka Rice, who currently hosts 6am – 8am Saturday, will front a new flagship show called The Happening with Anneka Rice, at midnight on Friday evening.
And Brian Matthew will return for an occasional series of programmes to begin on Easter Sunday called The Brian Matthew Years. Brian will reflect on his life and times in the world of music, to be will be scheduled around Bank Holidays. He'll host a final Sounds of the 60s show on February 25th.
Tony Blackburn's new 60s show will be live each Saturday at 6am, and will continue to be produced by Unique Broadcasting. The show will feature "music rarities and the biggest hits of the decade, as well as throwing in some of Tony's favourite soul tunes from the era". Tony will continue to present Tony Blackburn's Golden Hour on Friday nights from 7pm-8pm.
Tony says: "It is an absolute honour to be following in Brian's footsteps; he is a broadcasting legend and Sounds of the 60s is an iconic show. I started my radio career in '64 and have amazing memories of playing so many of the great hits first time around. To take over this show, 50 years after joining the BBC, is a real privilege and I can't wait to get started."
Dermot's new show will have live bands, pep talks and Pause for Thought, featuring different contributors from a variety of faiths. Pause For Thought will be produced by TBI Media. Dermot's show will continue to be produced by Ora et Labora.
Dermot said: "It's a huge honour to be asked to host the Saturday Breakfast show on Radio 2. I'm really looking forward to waking our loyal listeners up, after Tony and the iconic Sounds of the 60s, on which Brian Matthew did such an incredible job for so many years. We'll be having sessions from some brilliant artists, plus special guests, listeners on air and hand-picked music. It's a real privilege to be on Radio 2. I can't wait."
Zoe Ball gets a regular show, in which she'll play "hits of today, great feel-good tunes from the past and some selections from Zoe's own record collection." It will also contain the 5 O'Clock Freak Out Kitchen Disco. The show will be produced by Ora et Labora.
Zoe says: "I'm absolutely cockahoop to start my own show on Saturdays on Radio 2. I've dusted off my vast record collection – chosen some classic hits from across the decades and have come up with some exciting and equally daft features for the listeners to get involved with. I've been listening to Radio 2 since I was a lass, growing up with legends…Terry Wogan, Desmond Carrington and Stewpot to name but three of so many. To follow such broadcasting gods and join the Radio 2 family regularly is an absolute privilege and joy and I can't wait to get started."
Bob Harris, talking about leaving the Sunday show, said: "I've put my heart and soul into the programme and have been given the freedom by Radio 2 to express my musical passions. I feel incredibly proud to have championed new music with BBC Introducing to bring breakthrough artists on to the show. I'd especially like to thank my listeners who have supported the programme for the past 20 years. But I have some very exciting new projects coming up and making this decision will allow me to dedicate a little more time to them. And I'm really looking forward to still bringing the Radio 2 audience more of the very best in all things country in my weekly show – Bob Harris Country."
And there are new shows at midnight Friday & Saturday – Anneka Rice doing a disco show on Satuday at 00.00 and Scissor Sister Ana Matronic's Disco Devotion airing on Sunday at 00.00.
Lewis Carnie, Head of Radio 2 says: "The new Saturday Radio 2 schedule will give listeners a day of music entertainment from some of this country's most popular and best loved presenters. Brian Matthew is irreplaceable at 8am on a Saturday morning with Sounds of the 60s so we're moving to a new time of 6am, and I'm confident that Tony will delight listeners with his memories and favourite tunes from the decade. Dermot's brand new Breakfast show from 8am will wake up the nation in style, and I'm delighted to welcome Zoe and Ana to regular shows on the network. I'd like to thank Anneka for hosting the Breakfast show and we're looking forward to her new show The Happening with Anneka Rice."
The Radio 2 Saturday schedule from Saturday 4th March is as follows:
06.00 – 08.00 Tony Blackburn to host Sounds of the Sixties
08.00 – 10.00 Dermot O'Leary to front new Saturday Breakfast show
10.00 – 13.00 Graham Norton
13.00 – 15.00 Pick of the Pops with Paul Gambaccini
15.00 – 18.00 Zoe Ball
18.00 – 20.00 Liza Tarbuck
20.00 – 22.00 Trevor Nelson
22.00 – 00.00 Craig Charles' House Party
From midnight on Friday 31st March into Saturday 1st April the Radio 2 schedule will be as follows:
00.00 – 02.00 The Happening with Anneka Rice
05.00 – 06.00 Huey Morgan
From midnight on Saturday 1st April into Sunday 2nd April the Radio schedule will be as follows:
00.00 – 02.00 Ana Matronic
05.00 – 06.00 Huey Morgan