UKRD's Local Radio Day returns in May 2017

The date for this year's Local Radio Day has been confirmed as Friday the 26th May.
The day will see what UKRD describe as "proper" local radio stations celebrate local radio engagement in the areas and communities they broadcast to.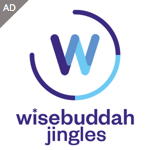 "Last year over 50 proper local radio stations, ranging from the BBC, commercial, community and the charitable sector participated in Local Radio Day," said William Rogers, Chief Executive of UKRD.
"If you're working at a proper local radio station and would like to get involved this year, then it's simple. Just head to our Local Radio Day website, register your interest and someone will get back to you" added Rogers, whilst confirming that all of UKRD's local radio stations would be participating in Local Radio Day.
In addition to the Local Radio Day website, where those proper local radio stations participating will be publicised and supported, logos, a production package and additional assistance will be made available to all involved.
"In 2016, Local Radio Day magnified what proper local radio stations do day in, day out. Whether it is providing essential news and information, supporting local campaigns, attending community events or being the voice of the community when needed, local radio is special. It is only right and proper that it be celebrated in this way," said Dave Coull, UKRD's Group Content Director.
To get involved in Local Radio Day go to localradioday.co.uk or e-mail [email protected]