Radio category returns to Promax UK Awards

Promax, the industry community for UK television marketing, has brought back its radio category in its annual awards event.
Item number 34 is for "Radio or audio only programme promotion" and welcomes entries containing "A single radio or audio only spot created to promote any category of broadcast content".
Entries are limited to 90 seconds so it can be any promo, trail or cross-promotion message. Audio must have been produced and broadcast in the United Kingdom and broadcast between 1st September 2016 – 31st August 2017.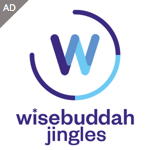 PromaxBDA has been operating for 60 years in America and 30 years in the UK, operated by industry volunteers. The radio category first appears six years ago but recently took a break, only to return this year by popular demand.

Entries close on September 8th 2017 and the awards night will be at the Hilton Hotel, Park Lane London, on November 3rd. See promaxuk.com/awards for more details.

Don't forget, we can send you radio news via email direct to your inbox every weekday at 11am. Just use the form below to register.



Posted on Tuesday, August 29th, 2017 at 10:12 am by UK - Reporter