Global's DAX delivers great results for O2

The digital audio exchange, DAX created by Global, to target consumers on the move using geo-fencing technology has delivered stellar results for O2.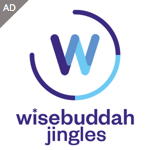 DAX gives advertisers an easy way to access 16 million listeners on 180 digital audio publishers including SoundCloud, audioBoom, Global's Capital and Radio X and Bauer Media's Kiss.
O2 and its media agency, Havas wanted to increase sales for the new Samsung S8 by driving consumers in store.  O2 targeted their digital audio campaign to mobile users who were close to O2 stores across the country.  People who heard the ad were 67% more likely to visit a store compared to people in the area who weren't exposed to it.
Rich Hall, publishing manager at Havas, said: "This was a very exciting opportunity for O2. To have the technology in place that allows us to take geo-targeting to the next level, combining radio with OOH, is a real game-changer for the industry. To be able to receive direct feedback on how effective a campaign has been by seeing how many people visited a store after being served an ad allows us to ensure we are delivering the best possible ROI for our clients."
Oliver Deane, director of commercial digital for Global, said: "92% of audio is streamed while people are participating in another activity. A lot of this is done while on the move. As a result, we have seen a significant increase in advertisers using location targeting to sync audio with OOH."


Don't forget, we can send you radio news via email direct to your inbox with a number of options. Just use the form below to register.