Radiodays Europe ready for Vienna 2018 event

Planning is underway for Radiodays Europe 2018 in Vienna, with over 1,500 radio professionals from over 60 countries expected to attend.
The three-day event will hold a number of workshops and events – the exhibition opens on Sunday 18 March 2018 with the main two conference days running on Monday 19 and Tuesday 20 March 2018.
Anders Held, Project Manager and Founding Partner of Radiodays Europe said: "This year we are collecting an exciting mix of topic and speaker suggestions to ensure we can offer fantastic, new, creative content during Radiodays Europe 2018. We are focusing on radio and on all areas, which affect the radio business today. With particular focus on audio of any kind whether this is Podcasting, audio in the car and the rise of streaming audio services, which continue to offer challenges, and opportunities in equal measure to traditional radio and radio providers.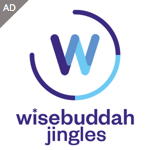 "As the curators of the conference programme we are always striving to offer quality content with speakers at the highest level incorporating innovation, new ideas and ensuring equality and diversity amongst our speakers and audience. We are calling for topic suggestions for the conference programme from all areas of radio and any sectors related to audio or the future of the radio business."

Radiodays Europe 2018 is supported by two local partners the public broadcaster in Austria, Österreichischer Rundfunk (ORF), and the Association of Commercial Broadcasters in Austria (VÖP). The Austrian radio market is small in radio terms and this year the local market theme for Radiodays Europe will be 'Innovation made in Austria'.

"We are proud to welcome the Radiodays Europe 2018 to Vienna for the first time" says Director of ORF Radio", says Monika Eigensperger. "Radio is a dynamic medium which is constantly evolving. Innovative ideas and creative projects are an integral part of our identity as an industry. I am very much looking forward to stimulating discussions and a fruitful international exchange of ideas at the conference."

"We are delighted to have Radiodays Europe in Vienna next year", says Ernst Swoboda, Chairman of the Association of Commercial Broadcasters VÖP, "Austria might be a small radio market, but it is a very competitive market. This is an ideal environment for developing creative and innovative ideas. We are happy to present some of our most exciting radio projects at Radiodays Europe 2018".

The Programme Group for Radiodays Europe came together in Vienna to discuss the potential topics covered by next year's event and speakers to be invited. The Radiodays Europe conference is split into four tracks with each track covering radio strategy, programming, business, content, podcasting, technology, new media, audio and commercial presentations.

See more at RadiodaysEurope.com

Don't forget, we can send you radio news via email direct to your inbox every weekday at 11am. Just use the form below to register.



Posted on Monday, September 11th, 2017 at 11:02 am by UK - Reporter