BBC Radio 2 announces 2017 In Concert season

To celebrate BBC Radio 2's 50th birthday, the network has today announced the line-up for this year's In Concert series which celebrates pop music from the last five decades.
Five special concerts will see performances from Tears For Fears (26 October), CHIC feat. Nile Rogers (30 October), Liam Gallagher (2 November), Paloma Faith (9 November) and Deep Purple (16 November), with each concert marking a different decade of music in the fifty years of Radio 2.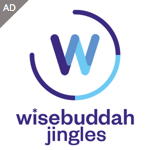 The line-up was announced on Radio 2 across the day kicking off with Chris Evans speaking to Roland Orzabal from Tears for Fears, Ken Bruce announcing Paloma Faith, Steve Wright revealing Liam Gallagher, Simon Mayo having a chat with Ian Gillan from Deep Purple and ending with In Concert host Jo Whiley talking to Nile Rodgers about his concert.

Taking place at 8pm in the BBC Radio Theatre, London, the series of intimate performances will be broadcast live on BBC Radio 2 as well as in vision via the BBC Red Button, to be produced by BBC Studios. All performances will be available on BBC iPlayer for thirty days after.

Ahead of the In Concert, Radio 2 listeners will hear special soundcheck tracks via Ken Bruce (10am-12noon) and exclusive interviews as part of Simon Mayo's Drivetime (5-7pm). Jo Whiley will be wrapping up the In Concerts by speaking to all the artists following their live performances on her evening show (8-10pm).

Jeff Smith, Head of Music BBC Radio 2 and 6 Music, says "In our anniversary year, I wanted to put together a Radio 2 In Concert season to celebrate some of the music enjoyed by our listeners across the past five decades. I'm very excited that this line up of amazing artists have agreed to take part and join us in our Radio Theatre. They will perform some of their biggest songs and new tracks exclusively for the Radio 2 audience to not only hear, but also watch and, hopefully, recommend to their friends."

Jo Whiley says "I'm a big fan of all these artists and am thrilled to be part of bringing their In Concerts to Radio 2. I look forward to hearing their music and having a chat with the artists live in the Radio Theatre after their performances. It's going to be another great In Concert season and I hope you will join us."

Curt Smith of Tears for Fears says "We can't wait to bring some of our favourite songs, old and new, to the Radio Theatre for this special Radio 2 In Concert."

Liam Gallagher says "Looking forward to taking over the airwaves and bringing you some super sounds on Radio 2. As you were LG x"

Nile Rodgers says "I'm seriously looking forward to doing this special In Concert for Radio 2. We're going to rock out the Radio Theatre, so bring your dancing shoes and let's have a funky good time! See you on the 30th!"

Paloma Faith says "I am delighted to be playing the BBC In Concert… I do this job to perform and this will be the first performance of some tracks off my new record so all in all I'm extremely excited."

Ian Paice of Deep Purple says "Hello, Ian Paice here, Deep Purple are really looking forward to performing for the BBC Radio 2's In Concert programme. It's been many years since we did something like this.But through all those years one thing has never changed. Playing live is the only way to capture the spirit of Rock'n'Roll music, because even 60 years after it reared its wonderful rebellious head that's what it still is! There is no safety net of the recording machine to "fix things later", you get it right or get it wrong. For the musicians it's, an adrenaline rush, concentration and invention but most of all fun. That's why we started doing it when we were kids. We hope you have fun being on the receiving end."

Radio 2 in Concert is a yearly series of live performances which has in the past few years featured artists including Van Morrison, Kylie Minogue, Emeli Sande, Robbie Williams, Sam Smith and Jeff Lynne's ELO.

Tickets applications for the events are online at bbc.co.uk/radio2. Tickets are free and successful applicants will be selected at random once the registration period has closed. Tickets can be applied for from the time of each artist's announcement on Thursday 5 October until 9.30pm on Thursday 12 October.

Don't forget, we can send you radio news via email direct to your inbox with a number of options. Just use the form below to register.



Posted on Thursday, October 5th, 2017 at 9:20 pm by UK - Reporter