Absolute 80s brings out triple CD compilation

A new Unwind radio show and accompanying CD are being released by Absolute 80s.
Absolute 80s: Unwind is out on December 1st in shops and online in partnership with Warner Music TV. It's the first time the station has released an album.
The triple compilation features a host of the decade's biggest tracks to unwind to, including 14 UK number one singles such as Spandau Ballet – True, Frankie Goes to Hollywood – The Power of Love, T'Pau – China in Your Hand and 36 UK top five singles including Cyndi Lauper – Time After Time, The Stranglers – Golden Brown and Fleetwood Mac – Little Lies – plus many more amazing tracks like Crowded House – Don't Dream It's Over, Sade – Smooth Operator, and Roxette – Listen To Your Heart.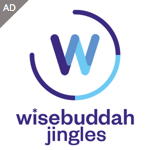 Harriet Hines, Absolute Radio's Head of Marketing says: "This is Absolute 80s' first foray into the compilation market and Unwind is the perfect stocking filler. The accompanying radio show and TV advertising demonstrate how everything is being tied together in one integrated campaign, giving people the chance to sample the unique Absolute 80s playlist."

The brand new Absolute 80s radio Unwind show starts Monday 30th October 2017, from 9pm.

Don't forget, we can send you radio news via email direct to your inbox every weekday at 11am. Just use the form below to register.



Posted on Thursday, November 2nd, 2017 at 9:27 am by UK - Reporter