Radio 3 is welcoming the new BBC Concert Orchestra Principal Conductor Bramwell Tovey with a special edition of In Tune.
Audiences will be able to hear Tovey conduct the BBC Concert Orchestra publicly for the first time since the announcement tomorrow (Wednesday) in a special edition of BBC Radio 3's drive-time show broadcast live from the orchestra's base in Watford. Showcasing works such as Bernstein's Candide Overture, Copland's Rodeo and Tovey's own composition, Lincoln Tunnel Cabaret with trombonist Peter Moore, the show will be broadcast live from 5-7pm and available to listen again on BBC iPlayer for 30 days.
The following evening, Tovey will conduct the BBC Concert Orchestra in a recording to be broadcast on Friday 1 December in their weekly showcase – BBC Radio 2's Friday Night is Music Night. The concert will feature a selection of classic 'Winter Warmers', presented by Ken Bruce and recorded in front of a live audience at Watford Colosseum.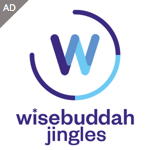 Tovey's new role will see him work with the orchestra for an initial period of five years including a BBC Radio 3 concert at Watford Colosseum on Thursday 15 February 2018, before a number of performances in the BBC Concert Orchestra's 2018-19 season at Southbank Centre, to be announced. As well as artistic programming, Tovey will take a leading role in the BBC Concert Orchestra's learning and education activities, including mentoring emerging conductors and orchestral players from a range of backgrounds who share the BBC CO's appetite for musical versatility.

Tovey will take the reins from Keith Lockhart, who has been Principal Conductor of the BBC Concert Orchestra for seven years, leading the orchestra through performances including a special concert celebrating the 40th anniversary of the Olivier Awards in 2016, international tours to America and Abu Dhabi, and an exploration of the music of composer John Williams in his 85th-birthday year at the 2017 BBC Proms. Keith will continue his relationship with the orchestra in the new role of Chief Guest Conductor and will return next year to conduct a concert showcasing the music of Stephen Sondheim at the Royal Festival Hall (Thursday 15 March 2018). The BBC Concert Orchestra's Conductor Laureate is Barry Wordsworth and Composer-in-Residence is Dobrinka Tabakova.

Bramwell Tovey says: "It is a great pleasure to accept the BBC's invitation to join the BBC Concert Orchestra as Principal Conductor. My most recent appearance with the BBC Concert Orchestra was to lead them in the UK premiere of one of my own works, 'Urban Runway' and a rare performance of John McEwen's 'Solway Symphony' for a live BBC Radio 3 relay from Maida Vale – I was hugely impressed by their virtuosity and dedication in both the rehearsal process and performance.

"The BBC Concert Orchestra is a wonderful ensemble of exceptional musicians whose focus is devoted to sharing the art and spirit of music with its diverse audience. The orchestra's activities in the field of music education, its commitment to contemporary music and the work of composer-in-residence Dobrinka Tabakova are all of particular interest to me. I am very excited about leading the BBC Concert Orchestra in the years ahead."

Bramwell Tovey has been Music Director of the Vancouver Symphony Orchestra since 2000 and in 2018 will become the orchestra's Music Director Emeritus. He was previously Music Director of Orchestre Philharmonique du Luxembourg from 2002 to 2006 and of the Winnipeg Symphony Orchestra from 1989 to 2001.

Andrew Connolly, General Manager of the BBC Concert Orchestra, says: "I am thrilled that Bramwell has accepted our invitation to become the BBC Concert Orchestra's eighth Principal Conductor from January 2018. This is great news for the orchestra and also our audiences, as I know they will be enthralled by his superb musicianship and warm to the wit and charisma he brings to the stage. Bramwell's musical explorations find their outlet beyond the role of conductor – he is also an award winning composer, piano soloist, educator and consummate communicator, projecting these talents into the wide variety of music he embraces. We are hugely excited to be beginning this new journey under his direction in the New Year.

I would also like to thank Keith Lockhart for his immense contribution to the Concert Orchestra as Principal Conductor these past seven years and am delighted that he will continue his relationship with us in the new position of Chief Guest Conductor."

Alan Davey, Controller, BBC Radio 3, BBC Proms and BBC Orchestras & Choirs, says: "Bramwell Tovey is highly regarded for the excellence and breadth of his musical activity – qualities also closely associated with the BBC Concert Orchestra – and it is wonderful to welcome him into our BBC Orchestras and Choirs family. With his innate musicianship and vast orchestral experience it's set to be a fantastic partnership that will delight concert and radio audiences alike, and I can't wait to hear this new relationship launch in true style tomorrow on In Tune."

Don't forget, we can send you radio news via email direct to your inbox every weekday at 11am. Just use the form below to register.



Posted on Tuesday, November 21st, 2017 at 11:11 am by UK - Reporter