Belfast Media Festival hails DAB progress

The progress of digital radio in Northern Ireland was celebrated at a special event which took place as part of the Belfast Media Festival on Friday.
Doing the DAB: Belfast, organised by Digital Radio UK, was attended by over 150 delegates of the festival, who heard from senior speakers from the BBC and commercial radio in Northern Ireland. They included local broadcaster John Rosborough, who chaired;  Stuart Robinson and Mark Mahaffy of Bauer Radio, Northern Ireland;  Michael Tumelty of BBC Northern Ireland and Larry Deeney of  BBC Radio Foyle; Jimmy Buckland and Peter McVerry of Wireless Group;  Bryan Coombes from Arqiva; JP Coakley from RTÉ; and Ford Ennals of Digital Radio UK.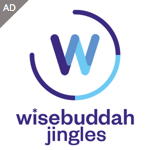 They unanimously spoke of their support of DAB, highlighting how local stations BBC Radio Ulster, BBC Radio Foyle, Downtown Radio,  Downtown Country, Cool FM and U105, are using digital platforms to reach new audiences, and outlining plans for on-going innovation and investment in digital radio.

The success of Bauer's Downtown Country, which with 142,000 listeners according to Q3 2017 RAJAR was cited throughout the session. Commercial broadcasters looked forward to the opportunity to launch more digital stations if small-scale DAB is introduced in Northern Ireland.

Jimmy Buckland of Wireless Group reported the launch of 13 new Wireless Group stations in England and Scotland, and indicated they would like to explore launching further stations in Northern Ireland but capacity is currently full.

JP Coakley spoke of RTÉ's support of DAB in the Republic of Ireland, indicating that they are keen to explore opportunities for co-operation with Northern Ireland broadcasters in the future.

Digital radio listening in Northern Ireland is now growing faster than the rest of the UK. There are now over 54 stations available, and coverage has been expanded. The last 3 years have seen the launch of local stations Downtown Country, BBC Radio Foyle and most recently U105 on DAB, as well as the launch of the second national DAB network, Sound Digital, with 18 stations.

Doing the DAB: Belfast follows the successful series of digital radio events held in Cardiff, Manchester, Glasgow, Birmingham and Liverpool which have all been well-attended and stimulated debate and interest for digital radio.

Don't forget, we can send you radio news via email direct to your inbox every weekday at 11am. Just use the form below to register.



Posted on Monday, November 20th, 2017 at 11:06 am by UK - Reporter