BBC Radio 2's Jamie Cullum has announced details of BBC Music Jazz – a dedicated, permanent digital destination that collates all of the BBC's existing jazz and blues content.
The site brings together the BBC's archive alongside new content, interviews and recordings including Jamie Cullum's recent session with Afro-Beat legend Tony Allen.
BBC Music Jazz includes content from TV, radio and online and features BBC Radio 3 programmes such as Jazz Line Up and Jazz Now, alongside Radio 2 shows including Clare Teal and Jamie Cullum and jazz content from 6 Music shows such as Gilles Peterson and Craig Charles.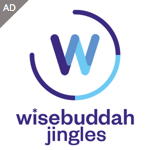 Archive programmes, including Radio 3 programmes featuring Dizzy Gillespie and Thelonius Monk and a concert broadcast last Saturday with American saxophonist and David Bowie's key collaborator on the No.1 album Blackstar, Donny McCaslin and his band, will be included. There will also a whole host of TV jazz clips and documentaries.

Jamie Cullum says: "As a jazz lover I'm thrilled that BBC Music Jazz will allow everyone from new fans to life-long aficionados to enjoy jazz and blues music in the easiest way."

Bob Shennan, Director, BBC Radio & Music, says: "BBC Music is dedicated to providing audiences with the music they love in the simplest and most innovative ways and BBC Music Jazz is a prime example of this. BBC Music Jazz reinforces the BBC's commitment to jazz and blues music and brings together the very best of the BBC's new and archive content from TV, radio and online. BBC Music Jazz will be the digital hub for jazz at the BBC and I'm sure music fans will love visiting the site."

Don't forget, we can send you radio news via email direct to your inbox every weekday at 11am. Just use the form below to register.



Posted on Monday, November 13th, 2017 at 12:23 pm by UK - Reporter