BBC World goes on FM in the Arctic Circle

BBC World Service is to broadcast for the first time from within the Arctic Circle in new partnership with a local radio station.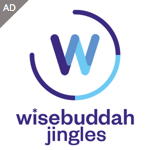 BBC World Service English will be heard on Guovdageainnu Lagasradio (GLR) – a local FM radio station in Northern Norway that serves the local Sámi community. The agreement will allow GLR to broadcast content from the BBC World Service, bringing international news and other programmes to their listeners.
GLR will broadcast 93 hours of BBC World Service English programming weekly, enabling them to extend their broadcast to 24 hours a day, 7 days a week. GLR already provides the local community with local news, culture and Sámi music. Traditionally known in English as 'Laplanders', the Sámi are one of the northernmost indigenous people of Europe.
Stephen Titherington, Senior Commissioning Editor, BBC World Service English, said: "Such international connections are at the core of the BBC World Service – we want to reach different cultures and communities across the globe and reflect their stories in our programmes. We've aired major reports on the Sámi people and culture over the last year, and this agreement with GLR will in turn provide people in the region with access to our trusted international news and documentaries through their own community radio and help link them to what's going on in the rest of the world."
Nils Martin Kristensen, Editor of Guovdageainnu Lagasradio, said: "As Editor of GLR – Guovdageainnu Lagasradio – I am happy to be partnering with the BBC World Service, and I am confident that the people of Kautokeino and Karasjok will welcome this opportunity to get news from all over the world from the renowned broadcaster BBC World Service. This broadcasting agreement is a very important step for GLR to be able to share international news with our audience."


Don't forget, we can send you radio news via email direct to your inbox with a number of options. Just use the form below to register.