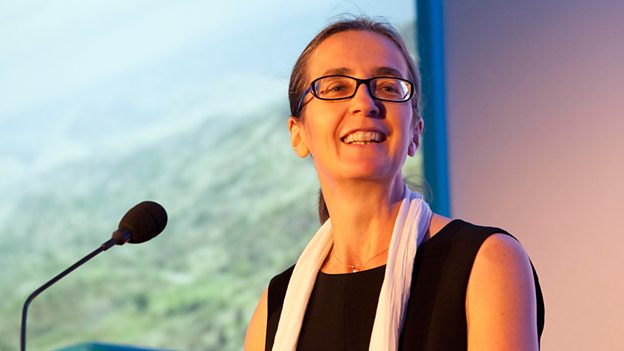 Radio 3 marks women's suffrage anniversary

BBC Radio 3 is to broadcast a brand new choral commission to mark the 100th anniversary of women's suffrage in the UK.
The Pankhurst Anthem is a choral work with music by composer Lucy Pankhurst and text by women's rights activist and writer Helen Pankhurst (pictured), based on words by her great-grandmother Emmeline.
Written to be performed in two parts, Echoes of Emmeline is followed by Anthem, which features a melody designed to be easily learnt, sung by any number of voices and especially composed with the view to encouraging music-lovers across the UK to perform the piece themselves to mark the anniversary year together.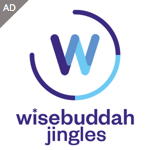 The BBC Singers conducted by Hilary Campbell will perform The Pankhurst Anthem in an online premiere available to view on the BBC Radio 3 website from the 100th anniversary of women's suffrage on Tuesday 6 February.

To enable audience participation and involvement, vocal scores of The Pankhurst Anthem will be available to download free of charge from the BBC Radio 3 website from Tuesday 6 February. Audiences are encouraged to send BBC Radio 3 photographs of themselves learning and performing the work, and to share recordings via social media.

BBC Radio 3 will invite audiences to join amateur choir Voices of Hope for a performance of the complete work on the opening day of the station's Free Thinking Festival at Sage Gateshead on Friday 9 March, broadcast live on Radio 3.

Additional programming on BBC Radio 3 marking the 100th anniversary of women's suffrage will include The Drama of the Suffragettes – a chance to hear extracts from some of the provocative plays written by the Actresses' Franchise League and female campaigners which were integral to promoting the Suffragette cause in the Edwardian period (Sunday 11 March).

On the date of the 100th anniversary itself (Tuesday 6 February) BBC Radio 3's Breakfast programme will launch 30 on 30; as a series of well-known figures will select music by a female composer whom they particularly admire, including conductors Marin Alsop and Sakari Oramo and broadcaster Sue MacGregor. The series will run until International Women's Day (Thursday 8 March), when BBC Radio 3 will present a day of programming dedicated to female composers.

Helen Pankhurst says: "I am delighted to have been involved in Radio 3's commission for the centenary of the vote. The piece that Lucy and I have created has a component reflecting on the struggle a hundred years ago, using Emmeline's words as inspiration. The second part is an upbeat anthem, taking us forward, with community choirs encouraged to take part. It's been a privilege to be part of such an inspiring initiative."

Lucy Pankhurst, Composer, says: "I am absolutely honoured to have been asked to create the music for the Pankhurst Anthem. Working with Helen has been such a wonderful experience. Her stirring words, derived from those of Emmeline Pankhurst, are so powerfully emotive – setting them to music was a very humbling experience.

"The first section is entitled Echoes of Emmeline – with the 'echoes' being reflected not only in the words, but by the setting of the music and different vocal effects. It is quite introspective in places, before breaking free into The Anthem. The relevance of the words today is highlighted in this second section of the piece, where we look to the future from our current perspective. Full of hope and determination."

Edwina Wolstencroft, Editor, BBC Radio 3 says: "In early 2017 I heard the inspirational Helen Pankhurst speak at an event related to her great-grandmother and thought how great it would be if BBC Radio 3 could work with Helen on a creative project to mark the 2018 centenary of women's suffrage. It's been a privilege to realise that ambition and hear this wonderful piece with a powerful text set to beautiful music by composer Lucy Pankhurst."

Don't forget, we can send you radio news via email direct to your inbox every weekday at 11am. Just use the form below to register.



Posted on Monday, January 22nd, 2018 at 3:15 pm by UK - Reporter