A consultation with the aim of including community radio stations and local commercial stations on the DAB platform has been launched today by the Department for Digital, Culture, Media & Sport.
The Government wants to hear from anyone with an interest in the sector as it aims to have new licensing arrangements in place by the end of the year.
The Government is proposing that small-scale radio multiplex licences can be awarded to both commercial and not for profit entities, and that space will be reserved on them for community radio stations.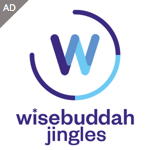 The DCMS wants transparent pricing, with Ofcom publishing charges on its website for each multiplex.

With regards to ownership, current multiplex operators would be able to hold UP TO 50% stake in SSDAB companies with no limit on numbers, but not in their own areas. Individuals/organisations/entities holding no national or local multiplex licence will have no restrictions on the number of licences that an organisation or entity can hold or have an interest in.

The proposals say that in areas already served by a local DAB multiplex, small-scale multiplexes must only be capable of broadcasting a signal capable of reasonable reception for a given percentage of the surrounding local multiplex area. The DCMS is proposing that this could be up to a maximum of 40% of the local DAB multiplex area.

The findings from this consultation will be used by DCMS to inform the development of the detailed secondary legislation that will be needed to create the new regime for small-scale radio multiplexes – meaning there will be other specific areas which will be for Ofcom to consult on separately.

Stations currently need a Digital Sound Programme licences to broadcast on a digital radio multiplex. The consultation asks if a new type of DSP license – a C-DSP – for community radio stations could be used. C-DSP licence holders would benefit from being able to access the Community Radio Fund and other social/third sector funding (just as existing analogue community radio station licence holders are able to do so) and the reserved capacity for community radio stations on small-scale radio multiplexes.

Digital Minister Matt Hancock said: "Local radio is much loved and vitally important as a source of objective and in touch local news. As more power is devolved locally, and as local newspapers struggle, local radio's role in the community is becoming more and more critical. So we are working hard with stations and listeners to make sure the rules are up to date, and give local radio the chance to use new digital technology to reach audiences, new and longstanding, old and young.

"Today's publication marks another step forward in that work. I'm very grateful to everyone who has worked so hard to make this progress."

There are currently around 400 commercial and community radio stations that are limited to broadcasting to small geographic areas on analogue (FM/MW) frequencies under outdated regulations. The new approach means these stations will be able to reach a wider audience to the areas they serve on digital radio.

Ford Ennals, Chief Executive Officer at Digital Radio UK said: "We welcome publication of the DCMS consultation on small-scale DAB which is an important enabling technology that can help hundreds of local commercial and community stations broadcast on DAB for the first time. This consultation is particularly important as there is much work still to be done to fully consider the best use of the limited spectrum available and how small-scale can work most efficiently alongside existing local and national DAB multiplexes to help maximise the benefits to listeners."

The Government will now consult on the best approach for a licensing process that is appropriate for small-scale DAB radio multiplexes, with the aim of having a new licensing arrangements in place by the end of the year. The consultation will run for 8 weeks, and closes on the 28 February 2018.

Full details, including ways to contribute, can be found here.

Don't forget, we can send you radio news via email direct to your inbox every weekday at 11am. Just use the form below to register.



Posted on Thursday, January 4th, 2018 at 11:27 am by UK - Roy Martin