Panjab Radio has presented a cheque for £73,740 to Sikh Relief after a fund-raising 24-hour broadcast.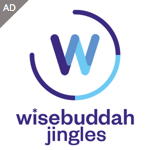 Panjab Radio's Managing Director Surjit Singh Ghuman MBE invited the Sikh Relief team to studios on Springfield Road, Hayes, to collect the donation from listeners.
Several leading figures of the Sikh community joined the members of staff of Sikh Relief and Panjab Radio for the cheque presentation ceremony. Present among them were; Varinder Sharma MP for Southall.
The MP said: "Two of the projects I have seen Sikh Relief do a fantastic job and are much needed – the the Prisoner project and the Environmental project. Both are at the heart of the Sikh Community and it is wonderful to see how much success Sikh Relief have achieved."
Surjit Singh Ghuman MBE said: "The £73,740 raised will improve the lives of many in India and across the world, so on their behalf, we'd like to say a big thank you to our listeners for their incredible generosity and making our 2017 Appeal such a success."


Don't forget, we can send you radio news via email direct to your inbox with a number of options. Just use the form below to register.